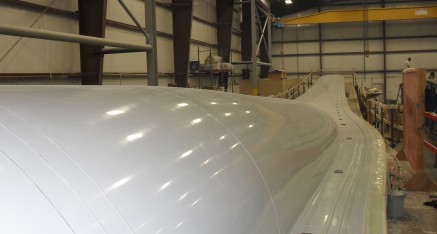 Bayview Composites' Major Markets
Bayview Composites (BVC) is a proven expert in delivering dependable, high-quality products to the composites industry. We precision machine plugs, patterns, tooling and parts from a variety of materials; for a diverse group of industrial partners.
With custom solutions, from design to production, under one contract; we reduce costs and scheduling complexity.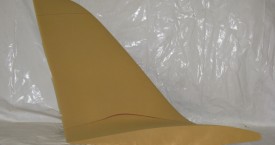 Aerospace
Products for aerospace customers ranging from light jet aircraft fuselage to commercial winglets and interior structures. Our expertise in the aerospace industry lies in precision machined patterns and molds from a few square feet to 150 feet long.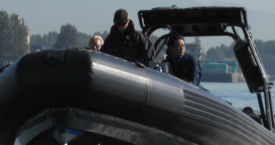 Defense / Military
BVC has completed several projects for Defense and Military applications. SOW has included design, 3D modeling, tool fabrication and composite component production.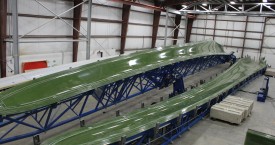 Energy
We build patterns and molds for commercial/utility scale wind turbine blades and sub components. Our capabilities have allowed us to produce blade tooling up to 40 meters in length
We can build reliably to your specification or we can design the blade structure and production process to your requirement.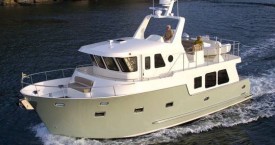 Marine
Marine tooling is available for a wide range of watercraft from yacht hulls to jetski bodywork.
Patterns and molds are engineered to individual requirements and are available in various finish levels. We can deliver a pattern directly out of the machine bay or with a high gloss ready for mold making.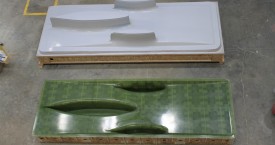 Transportation
With rising fuel costs, the demand for lighter, more fuel efficient vehicles is increasing. Working closely with our customers, BVC provides the most cost effective and efficient products for mass transit, solar powered, electric, heavy commercial and recreational vehicles.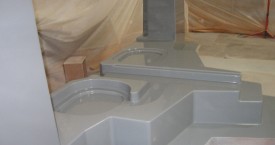 Unique Projects
Any composite project can be supported with our capabilities and we strive to serve all industries that manufacture or support composite products. Let us offer a solution to make a project come to life.